Mark your calendar!
Important Dates
The 2021 summer season runs for 8 weeks from Monday, June 28th to Friday, August 20th. (Closed July 5th). For more information on flexibility for sessions for 4,5,6 or 7 weeks please contact us.
Camper/Parent Orientation Saturday, June 12th, 2021, or Sunday, June 13th, 2021 (TBD)
Join us for a last tour of camp, pick up your backpack, and meet your Division Leader! We ask families with Villager campers to please RSVP. For our other age groups, we will not need an RSVP. If you are unable to make the scheduled orientation or have an older camper that would like to come and see camp before the first day, please give us a call or send an email to schedule a visit.
Villagers (Ages 3 & 4 and Entering Kindergarten) 10:00 - 11:30am
Jr. & Sr. Pathfinders (Entering 1st & 2nd Grade) 1:00 - 2:00pm
Jr. Pioneers (Entering 3rd Grade) 1:00 - 2:00pm
Parent Visiting Evenings 5:30 - 8:00pm- TBD
Each Division has their own Parent Visiting Night or 'Late Stay.' Instead of campers getting on the bus to go home in the afternoon they stay at camp and parents are invited to join them for an evening of camp activities and BBQ. Come prepared to play, swim & eat!!! Designed as quality time for parents to share with their child we ask that siblings do not attend.
Our youngest campers (Villagers - 3,4 and 5 yr olds) Have a special parent visitng day during the camp day.
Our oldest campers (Sr, Mountaineers ent 7,8 & 9th) Have a late stay evening with no parents!
Dates - See Camp Calendar
2021 Camp Calendar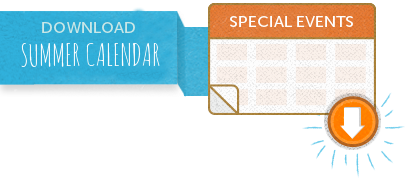 Camp Shows - The Gate Hill Players 2020
The Musical: TBD
The Variety Show: TBD