S.T.E.A.M. meets Fresh Air
The Explorers Program
A modern take on a summer at camp, Gate Hill Day Camp's Explorers Program combines the fun of our traditional day camp with the excitement of S.T.E.M. and the Arts. Campers entering 3rd grade - 9th grade are drawn to the exciting variety and flexibility of this enriching program.




Uniquely designed workshops capture the interest of today's young makers, thinkers and creatives, all in a community that encourages play, develops skills and builds self-esteem.
All of our workshops are taught by specialist instructors in dedicated studios, across five core learning areas. Here are some examples of our hands-on, S.T.E.A.M. based workshops:

Science & Nature: Animal Care, Forensic Science, Kitchen Chemistry, Insects, Pond Ecology, Survival Skills, Geology Lab, Weather Station.
Engineering & Technology: Junkyard Wars, Catapults, Electronics, Rocketry, Hydraulics, Roller Coaster Engineering, Solar & Wind power.
Digital Arts & Robotics: Lego NXT robotics, Photography, Video Game Design, Animation, Videography, Green Screen, Editing,Special Effects.
Performing Arts: Camp Band, Camp Musical and Variety Show, Drumming, Zumba, Theatre Games, Improvisation, Puppetry, Ukulele.
Visual and Creative Arts: Theatre Set Design, Ceramics, Duct Tape Designs, Recycled Fashion, Jewelry-making, Pixel Art, Branded Designs.
Explorers workshops all share the same objective – To create learning experiences that are fun, interactive, relevant, and engaging. For extra enrichment, guest speakers and field trips are scheduled throughout the summer.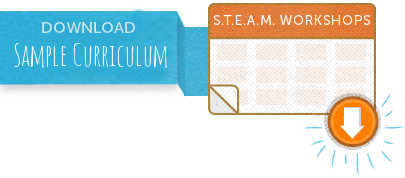 Workshop Mornings: Explorer campers can pick from a variety of choices for each of 3 morning workshop sessions. The chosen workshops run over the course of a week, with each day building upon the previous day's work, projects and concepts. These tailored workshops are created exclusively for campers in the Explorer program, taking into account their age, skill level, and interests.
Gate Hill Afternoons: An Explorer's afternoon is rounded out with activities from our traditional camp program of Sports, Aquatics, & Arts. The group comes together for an activity and then campers join others their age to choose all camp activities for their afternoon elective. Explorers have instructional and recreational swim daily plus lunch, snack and any camp wide special event. Just like all GHDC campers, Explorers are part of the camp community – making friends, connecting with their counselors, participating in camp wide traditions, and having fun while embodying the Gate Hill spirit everyday!
Here's what a day in the Explorers Program looks like:
Instructional Swim
Workshop 1
Workshop 2
Workshop 3
Lunch
Group activity
Recreational swim
Camp elective
The Explorers Program is designed for young makers and thinkers who are looking for a creative twist on their summer experience, but still want to enjoy the fun and excitement of a traditional day camp.