Here you'll find the latest news from Gate Hill, upcoming events, enrollment reminders, newsletters and more.

Experience Gate Hill
Apr 21, 13
Come see what all the fuss is about, experience GHDC!
Tours available from 9am - 4pm
Tours available from 9am - 4pm
Tours available from 9am - 4pm
*Please call or email us to set a time for a private tour! If these dates do not work for you we are also available during the week.
845-947-3223
info@gatehilldaycamp.com
---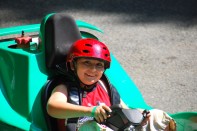 Winter Newsletter 2013
Mar 05, 13
​Check out the winter edition of the Gate Hill Gazette to discover just some of the new programs and fun for 2013. Stay tuned for more updates as camp approaches!
---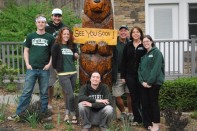 Welcome to the new Gate Hill Website
Jan 09, 13
We welcome all of our families to the new Gate Hill website. We hope you have fun exploring the new pages and content. To log in to your Camp-in-touch account select the "Parent and Staff login" link at the top right of the site.
---